Space Unit:
Spiderman…well at least as best as I could make him in the 35 minutes I had. Plasticine used to develop the colour unit further
Artist in Residence Day: Teresa Vander Meer-Chassé
Assessment in Art
Primary, Secondary, Tertiary Colour Info Sheet. Transfering this information to plasticine art works below⬇️
Lets Explore Colour!
Each table had an opportunity to explore colour theory with plasticine
Art I'm Seeing on my Wednesday Classroom Visits! AMAZING!
Random thing I saw and liked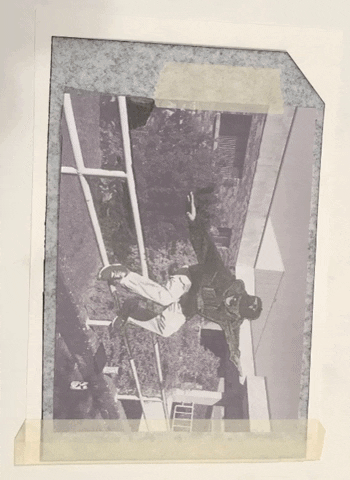 Here is my attempt at the shading of a cup. I need to remember to stand up when I am drawing low down on the same plane as an object. I seem to skew the perspective.
Lines for direction, lines for movement, lines to direct. So many ways to use the element of line to impact a picture. Here we experimented with pulling the feeling of the line out of well known fine art pieces and breaking them down to their main element.
Classroom Photos by Jess
Principles of Design Activities
Play with the space she said… OK! Using blue and yellow paint, my fingers and a lot of physical space, I let my hands swirl through the paint. I started slowly to feel the cool temperature of the paint on my hand, then I began to think about making green through mixing but with a vortex feel. I started with blue and yellow fingers and ended at the bottom with a third finger in green! I don't know what it is about looking down the centre of a vortex that draws me in but I seem to be creating a subconscious theme in my works with it as my central idea. Am I spiraling out of control? I don't think so. Maybe I have been so stagnant over the past decade that I can' help but feel like I'm coming out of one…hmm I can't wait to explore this further
I really enjoyed creating my nautical themed Zentangle patterns. Zentangles are a shape that's been broken down and it's inner spaces broken down again and filled with other shapes or patterns. I started with a calm day and moved to rougher seas, then finished needing a life preserver to save me from the storm. I think I'll start to pursue this style of art a little bit more but this time with my iPad. Here is a great resource to further your Zentangle experience
Vistas: Walk in the Forest
Today we watched a short video about a medicine man's walk through an enchanted forest and the animals need to seek rejuvenation from a magical lake. Very inspiring, letting us know we are affecting all living things around us.
Textures
My Texture Rubbing:
Pastel Batik…even the name sounds like fun…and it was! what a fun way to create a picture, I thought the paper would melt away when I washed off the chalk lines but coming back to the next class to a finished product was GREAT! I will do this with my kids for sure! I found another variation on this technique which I think could also work well in the classroom: HERE
Today we looked at the idea of Universal Design for learning. Thanks to the University of Washington's website I found this artist's image of how it can work in the classroom.
Continuing to work with the shape and circle theme, I wanted to see what my current environment would look like in a pastel circle world. I am the centre and the various shapes and colours represent the pulling of myself in every direction…My centre is still a blaze of colour and continues to burn brightly for my passions as small pieces are stripped away
Textbook Notes
Classroom Notes
Class Cover Pages
Today we received the Colour group's element of design sheet…I like how the sheet is coloured too.!
It's my groups turn! Here is our Value Poster, I tried to make it look like an art exhibit with the drop shadows and small text panels.
Clean slick look to the Form cover page. Thanks for the information!
This is an original take on the cover page design…maybe next time the file could be flattened before uploading, I don't think I've ever had a 45mb pdf file! But a very cool layout
Here is the LINK to the youtube video about texture
What an amazing job on the second cover page for Art class.
Here is the LINK to the youtube video about SHAPE
What an amazing job on the first cover page for Art class.
here is the LINK to the youtube video about LINE
How do lines help to create moods? Sharp jagged lines feel uncomfortable, soft round lines are good to represent calmness. All lines have a meaning, whether they are thick or thin, each stroke conveys a different mood.
Stages of Artistic Development
Inspired by the book The Dot by Peter Rynolds my art table group and I created this fantastically random space themed picture with paints pastels stamps and stickers. Please read the Dot to your child and inspire the artist inside of them.
We all chose a spot on the 3×4 poster board and just had fun!
Roy Henry Vickers: Eagle's Moon
Yayoi Kusama with Pumpkin 2010
These are all the hands from my art table group. I had them all trace there own hand in whichever colour they chose, then write their name on it. Now I ask you: Who is the artist? Is it me because it's my idea, or is it one or all of them because they drew part of it? If you want to really be entertained follow this link about the MONKEY SELFIE and the court case around copyright.
Table of Contents
307A Sketchbook Marking Sheet
Criteria:
As we move through the course you will engage in class activities organized by the instructor around the Elements of Design and other topics pertinent to the understanding of the teaching of art. You will be responsible for completing all in class activities even if you are absent. All work will be saved and displayed in your sketchbook which may be a physical collection or a digital one. Preparation for these activities may involve bringing image resources to class and other kinds of preliminary research. There may be times when you re-do an in-class technique to gain skill and in this case, please include all attempts in your sketchbook as it shows your dedication to skill acquisition. Your work will be marked for completion, execution, organization and observed effort.
Your visual journal will be enriched with a cover page on each of the Elements of Design by groups of your classmates. Further descriptions will be posted on Coursespaces.
| | | |
| --- | --- | --- |
| Due date | Details | Grade allotment |
| Nov. 26 Informal check-in on class 6 | See above: record of all in-class and practice activities plus information on each element of designed organized by groups. | 25% |
Use the visual journal table of contents to make sure you have included all assigned activities. If you were absent, ask the instructor for materials and instructions for missed activities or at least take a picture of a colleague's work with their permission, and credit them underneath.
Self Assessment:
Please reflect on your use of the visual journal as a learning tool. Copy and paste this self-assessment to a separate page, fill it out and include it in your journal:
What was the most helpful thing about completing and organizing this style of a visual journal? Keeping my thoughts organized and having the ability to look back and recall what I did in class. With so much going on in this program, having a visual representation of what I've done has been valuable.
What was the most challenging thing about completing this style of visual journal? Choosing images that best represent my thoughts and feelings. I don't write notes I highlight so I don't have "notes" to include.
What do you think will be the most useful part of this activity for your work as a future teacher? I will be able to look back and pick a quick art lesson to do while I'm a teacher on call. When I get put into a class for a period of time I will be able to use it for unit prep.
Could you see yourself using a visual journal with students and at what age level and in what way? Yes, it's a tool to use for assessment which shows them over time how they have improved.
What would you like me to notice when I mark your visual journal? I think the multimodal levels of work I have provided work well to show each aspect of Art we have covered throughout the course. These are things that could not be included in a standard book.
What mark /5 do you assign yourself with 5 being superior, 4 being very good, 3.5 being complete and competent? 4.5
Instructor Reflections and marks:
Completion: Visual Journal Complete (check off items in the table of contents)
/5 with 5 being all items included from table of contents. Deduct .5 of a mark for each missing item.
Organization:
/5 with 5 showing excellent organizational clarity and 3.5 being competent organization.
Observed effort: (example trying one activity several times to master it)
/5 with 5 showing extra effort in the production of work, e.g. trying several attempts, gathering extra curriculum materials, more information or more mentor artists.
Execution:
/5 with 5 being reserved for those who demonstrate excellent execution of the art activities and 3.5 being competent execution.
Instructor Comments:
Work is complete____________________
Or completion required (see above) by ____________________________________
Instructor Signature: